Pass the apple cider, wrap yourself in a warm blanket, and stoke the fire.
Read this article as if you're flipping through the latest issue of Vogue or Details… with a hungry eye and penchant for the surreal world of glamour. Perhaps not so surreal. Personal style may very well be at your fingertips.
Enjoy….
THE YOUNG PROFESSIONAL: TOP PICKS FOR FALL/WINTER 2005
(l) is for ladies. (g) is for gents.
1. The Peacoat. (g)
It never went out of style. Here's Michael Kors' vision.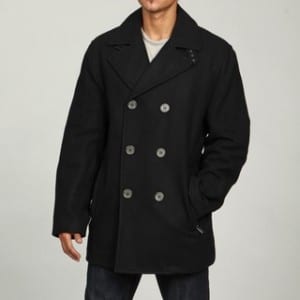 2. The Mr. Rogers Look (g)
conservative. comfortable.
Put your colleagues at ease; this look shows you're intellectual
and approachable. The key is to shuck the suit jacket or blazer
(when appropiate). Replace it with a muted Merino V-neck sweater and then add an oxford shirt and tie.

3. The Suede Loafer (g)
The versatility of the Italian slip-on loafer reaps boundless options to complete your look. Dress it up or down, a square toe and contrast stitching updates the loafer into sensible, yet stylish, footwear for the fellas.
4. Cable Crewneck Sweaters (g)
Again, timeless staple. An array of colours and so warm, yet still polished. Perfect for students or professionals on business casual Fridays. Get a few of 'em.
5. Skirt, Meet Boot. (l)
It really is a fantastic look, ladies. No matter how you coordinate it, the hem of a skirt overlapping a tall, heeled boot is a flattering silhouette on all figures. Top it with a sweater for a casual look, or with a blazer for business. Cute.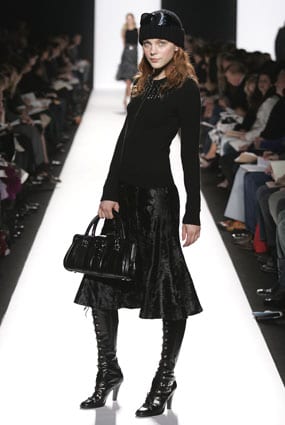 6. The Belted, Cable-Knit Cardigan (l)
the belt is key to feminize the bulkiness of the cardigan.
one of the fantastic features of the belted cardigan is that in
can function both indoors and outdoors. Outdoors, it's a light
jacket; indoors, a stylish layering piece.
7. Textured Round-toe Pump. (l)
Update to the classic, black pump. This shoe is reminiscent
of the sharp feminity of the twenties and forties, but the twist is
a rounded toe. It stylizes a trouser or skirt effortlessly with a vintage look, similar to what you may find in a consignment boutique.
8. The Cropped Blazer. (l)
Key look for the season, ladies. A shrunken, fitted blazer will
take you from the boardroom during the day, into dinner and cocktails at night.
9. Purple is the IT Fall color. (g)
When coordinated well, it adds just the right amount of vibrance to a look.