Summer is coming, and there are lots of great designs for outdoor spaces. And a big "in" in the interior design world is outside. Creating comfortable outdoor living spaces though, is more than just adding a table and chairs. Visit a flooring store for more ideas on how to go about decorating with carpets and flooring options.
Here's the "interior"designers view of the outdoor world.
Start with the basics:
Every room needs walls, so outside, use the side of the house, the fence or create your own.
Use movable screens to create privacy in an open area and give the feeling of more rooms outside
Build arbors and trellises to create nooks in the back yard for cozy retreats
Tuck a private patio into a corner framed by bushes, trees and plants to feel like you have an oasis in the woods
Hang drapes from wires strung between poles to dress the space and give it an elegant, formal style
And sometimes you need a ceiling:
Use a cantilevered umbrella to free up valuable table space and provide coverage for larger areas
Build a pergola and drape fabric from the cross bars to provide shaded spaces
Lattice work above will allow the sun to shine but also provide some relief from the heat
Now you can start to add some furniture:
Sofas, chairs, coffee tables, bars and stools
Loungers, dining room tables and even buffets
Pieces that act as storage and seating make the space more functional
Going for casual? Use pub style dining tables
Want a bit more formal? A regular style dining table in a secluded area of the yard  will do the trick
Relax and unwind by the fire:
Extend the outdoor season by adding a fireplace like wood burning fire stove, chimney or fire bowl
Mimic a traditional fireplace with a mantle outside to provide a real room look…..and fill the fire pit with large candles
Use a fire bowl that can be covered and convert to a table….or an outdoor cooler for a multifunctional addition to your space
And don't forget the floor: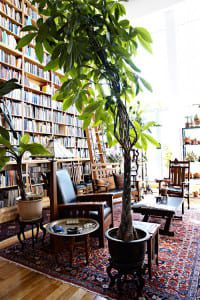 Outdoor area rugs helps define different spaces and anchor a "room"
Select a one large enough so that furniture touches or sits partly on the rug
Under the dining table, a rug should be big enough for chairs to move in and out easily on it
–  Create a rug in your paving, tiling or deck pattern by adding a piece of slate or turning boards in different directions.
The final designers' touches include art and accessories:
Hang decorative metal pieces on a fence
Encourage vines to grow around iron arbors …. free-standing or against a brick wall
Hang an inexpensive canvas print that will weather the sun, rain and humidity
Overflowing painted flower pots can be set on the patio, attached to the fence or hung on the wall to act as live art
Add a large mirror against a wall to reflect bushes, flowers
Hang a simple mirror behind plants and bushes on the fence to create a sense of space and depth
Add the same details you would to the inside, like candles and fresh-cut flowers
Consider a tall hardy palm for the corner or use tall bamboo poles to add some texture
Mount a clock on the wall, and decorate the mantle
Colourful throws and accent pillows add to the interior design of an outdoor space