MBA specialization courses and the types of MBA programs are two different things. MBA courses were started the first time by Harvard University, long back in 1908. Ever since then, there have been a lot of specialization courses introduced, for different duration. Find out the main streams available for MBA course: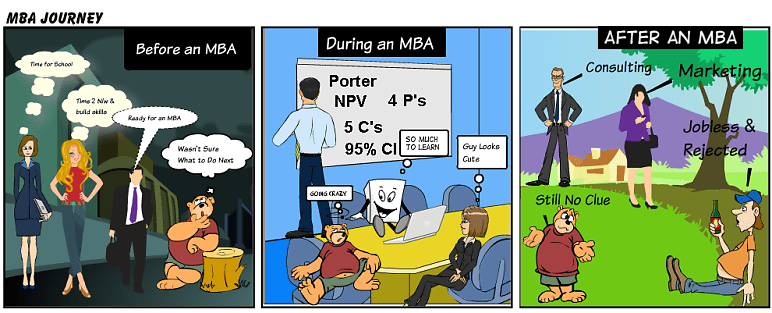 Finance: Finance is perhaps the most popularly loved MBA specialization course. A course with maximum returns, and essentially expecting utmost efforts on your part. Under finance you will be studying about banking, money market, financial theories and all kind of managerial practices related to finance, its analysis and evaluation. After studying this, you can expect a placement with one of the corporate finance houses, merchant banking, institutional financing,   investment banking and international financial houses.
Human Resource: A much preferred course for people who find themselves great communicators. And as the name suggests, you are going to get to study much about training, recruitment, team building employee health and more. And in field, you will be dealing with the same subjects, demanding proficiency in handling tough situations in the office and keeping the employees happy. Be in the know of employee recruitment  policy, safety, and increment policies.
Operations Management: Stakes are higher with an operations manager. Responsible to head the whole functionality of a company, including the supply, chain, and logistics management. You will be involved in managing the core of a business set up, related to creation, production. Distribution and delivery of a company's services or goods. Study and understand the management process right to the heart for this subject!
Sales and Marketing: Skill is very important for this specialization. A good, glib seller who can command over other employees, and giving them the incentive to work. Under sales and marketing, you will be taught to develop these skills, and use strengths best while marketing for a product or service. You will study and work in the field of marketing, advertising, and developing healthier and better public relations.
IT: MBAs in Information Technology are needs to  give a strong and reliable IT support to a business house. Through your MBA education, you will be studying how to plan, design, select and bring a technology in use. AT your job, you will be expected to give a better direction to emerging trends of information, and communicate the technology in a way that surpasses the existing ones.
Project Management: The demand of MBA in project Management has sprouted from the need to give a focused projects that work well, launch successfully and assure good returns. To help companies in meeting these demands, MBA in Project Management has been tailored to help a student grow in practical experience. The job requirements will be very much result oriented, and performance based.
Sports Management: Very few colleges offer an MBA degree in Sports Management. But there is definitely a good scope in this course too. You can try your luck in this course, if you love sports. At some places you will find it as event and sports management course, like with Network 18. It will teach you the nuances of event management, leveraging you with strategies and some unique techniques of bringing a successful event to pass. This is a very vital and active field. This course is highly promising and growing sphere.
Telecommunications: Telecom industry is among the fastest growing sectors of Indian economy. With constant innovations, they have a big share in giving GDP of India a push. Accepting the potentials of this industry, this course has been launched to better prepare students, and help them give a better administration to the field. Target is to handle the fleeting changes of this industry better, and give them a useful direction, through the telecommunications manager.
Media: Usually you will find media and entertainment going hand in hand. And doing MBA in media is usually complimented with entertainment too. This course gives a vigorous training to MBA students in subjects like film, broadcast, graphics, computers, interactive media, event management and AVGC too. A vast learning that concerns everything from business planning to broadcasting.
E-Business/e-Commerce: Business performed through electronic media suffers maximum innovations. And to help the corporate and business houses carry it with success, MBA e-business and ecommerce has been introduced. Your course of study will include everything from sales and services to customer service, meeting cooperative partners and and handling electronic purchasing. And your job will expect you to introduce new technology in in business, develop a strategic relation with clients and partners, and improve the performance of the business along with the customer satisfaction.
There are many more courses that you can opt as your specialization course in MBA. Some of them are listed here under:
MBA in Hospitality and Tourism
MBA in International Business
MBA in Accounting
MBA in Enterprise
Public & Nonprofit MBA
MBA in Leadership
MBA in Healthcare