If you are reading this post, then you probably have made up your mind about pursuing MBA as your higher education path. The next step on the ladder is choosing the right specialization.  With so much of financial and time resources at stake, making the right choice is indeed very important.  This post intends to help you in the same.
MBA is undoubtedly one of the most sought after courses of the country. The promise of a high-flying career and six figure salary, living out of corporate suites and frequent business trips to foreign shores, all these are responsible for making management education a lucrative option to choose. Moreover, as the economic conditions have become more tough and competitive, companies are looking to hire even better and competent managers, thus providing a fillip to jobs for people with a MBA degree.
Before you start your MBA journey, one conundrum that you will face inevitably is about what specialization you should be choosing. Will you excel in Marketing or Finance is what you are made for?  Where are the most number of jobs, Accounts or Human Resource? The answers to these questions will lead you to the final decision.   However, before we go further into merits and demerits of the various specializations there are some facts that everyone must be aware of.
No replacement of hard work
MBA prepares a student for the grilling one has to face once out in the open in the ruthless corporate world. Therefore, the course structure has a rigorous training schedule. No matter which specialization you choose, there will be no respite from hundreds of assignment, group discussions, power point presentations, case studies and final year exam. In short no replacement of hard work.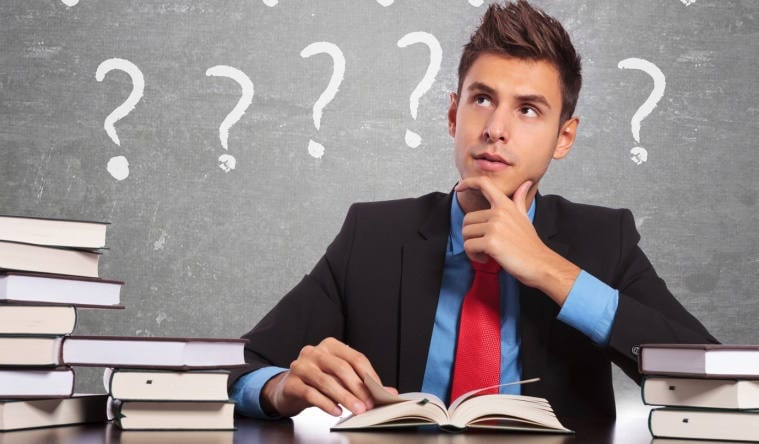 Which specialization suits your personality?
If you ever heard that personality traits play a huge role in establishing a candidate's suitability for a particular career, then you heard it right. Every person has his own characteristics and those qualities either accelerate or impede his growth, depending on the career he chooses. For instance, if you are an introvert, you are better off with a regular office job than a sales or marketing job as it requires one to have the art of conversation.  Same goes for MBA specializations. Finance requires on being logical and analytical while marketing is best for extroverts and outgoing personalities. A true understanding of your strengths and weaknesses goes a long way in deciding the pace and the peak of your achievements in life.
Don't follow trends blindly
Most of us are so blinded by the market statistics and surveys' about what is "in" and what is outdated that we stop applying our own common sense.   Although these market trends do show a general perspective of how the economy of the country is shaping up, they are not enough to reach a definitive conclusion regarding which specialization is better than the other.
There was a time when Computer Science was considered "the" branch of engineering. However with emergence of IT, the attention was diverted with the same people now saying the same thing for IT. Similarly in MBA, the retail revolution led to a surge in applications for marketing branch.  Before making such half-baked decisions one must keep in mind that there is always a down for the up, a trough for a crest. Choose your specialization keeping in mind long term perspective and benefits.
Keeping in mind the above explained points, let us briefly discuss the common specializations that are found in MBA colleges of India.
Marketing
Undoubtedly the most sought after specialization, marketing keeps attracting the most number of applications year after year. The reason is simple. Marketing is central to every organization's revenue strategy. As a MBA in Marketing you will have direct impact on the profit generating capability of the company and have direct exposure with the industry.   The common subjects taught include Sales Management, Marketing research, BRB Marketing and Brand Management. After completion of the entire course, your first profile will be that either of a sales guy or marketing executive. Job responsibilities include meeting with prospective clients, and selling your brand to the consumer amongst others.
Finance
Another very popular specialization amongst MBA aspirants, Finance is also considered a tad tougher than all other common branches owing to the vast mathematical calculations that it entails. MBA in Finance will help you understand various financial policies and capital management. It will equip you with the knowledge to make informed decisions that will steer a company towards better financial condition. Common subjects taught include Investment Banking, Forward & Derivatives, and Portfolio Management etcetera.  Finance graduates work in different capacities such as Financial Analyst, Investment Banker, Account Manager and Equity Research Analyst amongst others.
Human Resource
Human Resource professionals play one of the most important roles in an organization. They hire new talents who can prove to be a valuable asset to the company. Main subjects taught include Team-building, Self-Management & Emotional Intelligence, Performance Evaluation, and Strategic Planning & Forecasting.  Lots of confidence, along with good communication skills and pleasing personality are desired by companies in their HR professionals.
Operations
MBA in Operations has special relevance to the manufacturing sector. A MBA in Operation will teach you things about production management, supply chain management, service operations management, quality management and other important functions of an organization. Good analytical skills and team skills are necessary to succeed in an operation role. Most common recruiters include engineering industries, manufacturing & production companies and IT firms.
While making the final choice, remind yourself of the interests you have along with your aptitude and compare how well your choice is aligned with them.
About the Author:
Pursuing a career as an education counselor and freelance author, Saurabh Tyagi provides free advice on various domains such as management education amongst others. His interest lies in social media and technology.