Accountancy is the language of business that measures, processes, and communicates the financial information of an organization. It conveys the result of the information to determine or maintain records of assets, liabilities, profit, and loss, tax liability, or other financial activities within an organization to a variety of users including investors, creditors, management, and regulators. The job of accounting is not as easy, as the job is very tricky as well as hard working.
The following features are essential in Industrial Accounting
The preparation, examination, and analysis of the records that are dealing with accounts.
Developing and implementing new methods of accounting system and record-keeping through implementing the latest computer techniques.
Report to the management regarding the Financial Position of the Organisation.
Establishment of tables of accounts and assigning the entries to the concerned accounts accordingly.
Analysis of business operations, trends, costs, revenues, assets, and liabilities for predicting future revenues and expenses or to provide advice.
Survey operations are required to be conducted to ascertain the accounting needs and to recommend, develop, or maintain solutions to business and financial problems.
Develop, maintain, and analyze budgets, prepare reports on a periodic basis that compare budgeted costs with the actual costs incurred.
Preparation of different forms and manuals for accounting and bookkeeping personnel, and direct their work activities accordingly.
Computation of tax liabilities and preparation of tax returns, ensuring compliance with payment, reporting or other tax requirements.
Role of advisor to be played occasionally to the management on matters like resource utilization, tax strategies, and the assumptions underlying budget forecasts.
Appraise, evaluate, and inventory real property and equipment, recording information such as the description, value, and proper location of the property.
Providing advice to clients in areas such as compensation, employee health care benefits, the design of accounting or data processing systems, or long-range tax or estate plans.
Maintainingand examininggovernment records.
However, like any other form of science, Industrial Accounting requires the same skills that need to be acquired through training.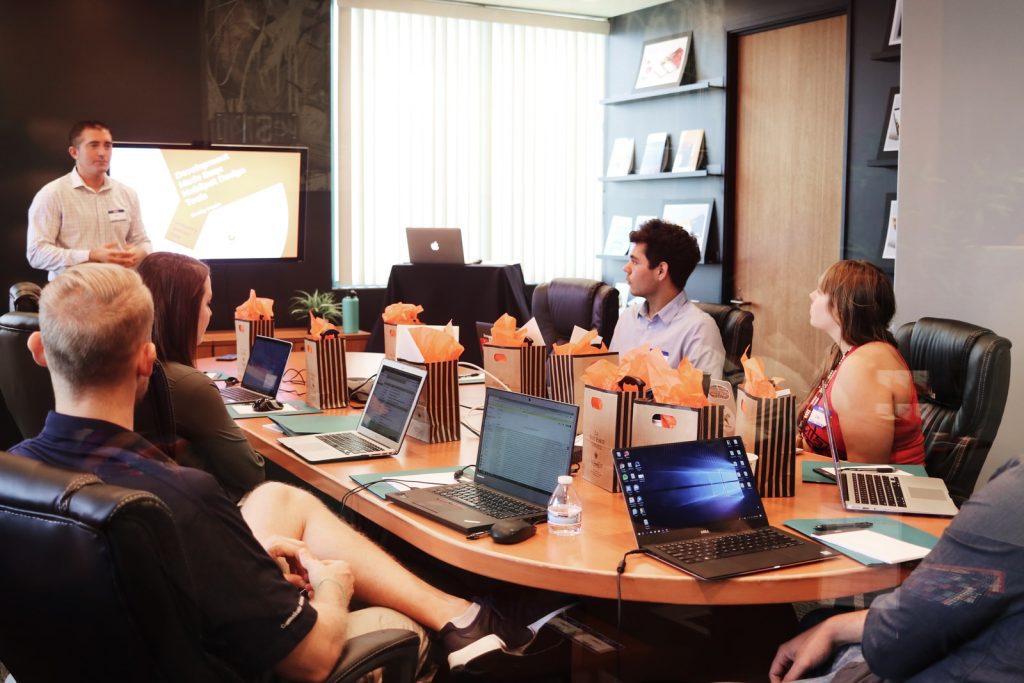 Getting industrial accounting training will not just help you refresh your knowledge, but will also update you on the recent trends in accounting management. By this way, it will allow you to update your skills and abilities, wherein you can be able to adapt to the new changes when it comes to management.
As there are several providers of accounting courses, it is truly ideal if you are able to get the best training on accounts. This is essential because you have to find the right one that will be able to help you. An effective industrial accounting training will hone your skills significantly.
When doing your research, make sure to consider the reputation of the training provider. If the provider does not have a good reputation in the industry, how can you trust them to offer you exceptional training? This is one significant factor that you have to keep in mind if you are looking for a training course.
Finding the right training provider means finding the best method to become an effective accountant. There are some institutions out there that offer training courses. You can train yourself in Industrial Accounting and work in big corporate firms and build your career.
When you are finding an account training course, it will be essential to determine the mode of training. It can be classroom-based or online-based. For classroom or lecture-based training, you will be required to attend the training for several days or even weeks. This may depend on the type of training you want to acquire.
Online training courses for industrial accounts training may also be offered by some institutions. Again, if you want to succeed, it is very essential to find the best provider for online training. It is an excellent choice for people who are busy. Accounts manager training is ideal to have a good career in this industry.
Finally, getting the best industrial account training is the best key for you to enhance your career. This is an ideal stepping stone to be a more effective account manager in your company. All you need to do is to find the right provider for the training to succeed.