There is a company that you really wanted to work for and you try really hard to get that job. You try your best during the interview and luckily you get hired. Things should go well in a company you really want to work with until you meet your immediate supervisor. He or she gives you some of the most impossible tasks and can easily get irritated if something goes wrong and even shouts at you for reasons you really don't know.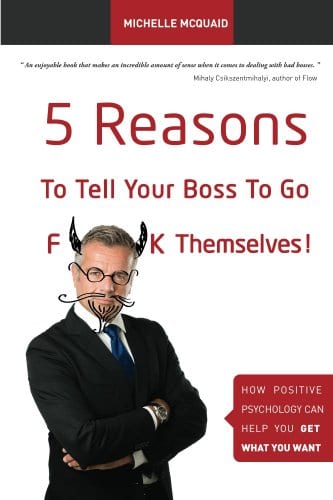 The initial reaction is just to get out of the company and look for another job. But that would mean you just have wasted your efforts just to get to that position.
Quitting your job would just mean you can't handle the pressure and although it may not reflect in your resume, it will deal a big blow on your self confidence. So even though you don't like your boss, you need to deal with it for as long as you can. It will make you stronger and smarter in so many ways.
You have to remember that even though your boss is really bad; your company is still asking you to be productive. Your boss may have some credits for your work but ultimately, you will be praised for the things you have done. When you are very productive at your work even with a very bad boss, the higher management will recognize your skills as someone who can deal with the pressure.
Although the boss may have done a bad thing and starts blaming you, do not exchange blows with him or her. Being emotional with your boss could lead to so many things, which will eventually place you at the disadvantage. Your boss maybe at fault but he or she will still have the final say on things and you might end up losing your job.
To protect yourself at all times against the bad behavior and even the accusations of your superior, document everything that you have done. Through documentation, you can easily point out what you have done so that your immediate supervisor will not put the blame on you.
But if you think you are not being productive because of your boss, you don't have to leave the company just yet. Talk to the upper management regarding your problem and ask if you could transfer to another department. Since the company has hired you in the first place they know they could use your talent. But be sure to prove your worth when you transfer to that department since all eyes will be on you.
If unfortunately, these things will not happen, it's time to move to another company. Even though you are working for the company you would like in the first place, the effects of a really bad boss will just worsen not only to your career, personality but even in your health. It's better to sacrifice some things so that you can move faster in your career. Exhaust all options to stay in the company first before you look for another job.